GUTTER
INSTALLATION
and Gutter Protection
Gutter installation and protection from Waunakee Remodeling.
Seamless gutter installation and gutter maintenance is crucial to keeping your home safe from water erosion. Gutters are nearly-invisible additions to a home, but they perform an essential function: they channel the water runoff from your roof to your yard in strategic places that will help avoid washouts or basement flooding. Gutters also work wonders at protecting roof overhangs from getting water damage. Experts recommend replacing your gutters every time you replace your roof–and keeping them free of debris during the year.
You'll want attractive, easy-to-maintain gutters that don't take up more time or money than necessary. That's why we'll talk to you about your needs first, then evaluate your home's situation, and help you make the perfect choice. If trees overhang your home and you're concerned about buildup of dead leaves or debris, you might want to consider a gutter cover system, which totally eliminates the need for gutter cleaning. Like our custom gutters, gutter guards can be installed on new or existing roofs at any time.
We offer 5" and 6" aluminum seamless gutters and 2"x3" and 3"x4" high capacity aluminum downspouts and runouts.
Our gutter services are provided by a team of experts who can make a quick job of your gutter replacement. We help you choose attractive gutters that don't detract from your design, then install them with the perfect pitch to direct running water exactly where it should go. Our professionals can work with a landscape architect as part of comprehensive plan for your home's unique landscaping, from gardens to groundcovers that can help prevent flooding.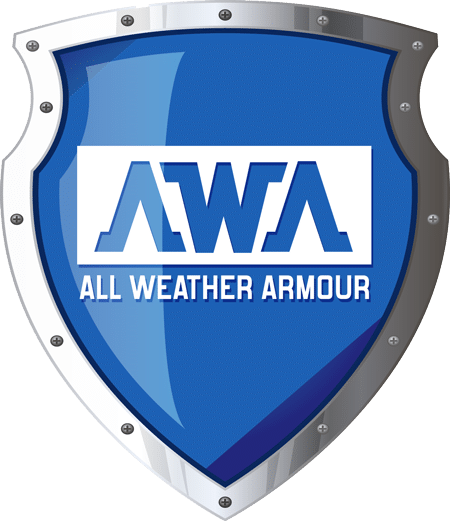 ARMOURGUARD®
Gutter Protection Installation
All ArmourGuard Products are the "fine screen mesh" technology that is rated #1 by Consumer Reports.
Our Micro Mesh Systems are the best in the industry because they are made from the best materials. Our extruded aluminum frame offers strength and durability in harsh conditions that gutter guards made with plastic cannot provide. Our engineers have added additional protection by anodizing the frame. This process not only hardens the aluminum, but makes it compatible for use with copper and steel gutters.
WHY ALL WEATHER ARMOUR IS THE ULTIMATE IN GUTTER PROTECTION
REASON #1
Eliminate Costly Property Damage with our Patented ArmourGuard Gutter Guards and our innovative IceArmour™ ice melt systems.
REASON #2
Eliminate Safety hazards from climbing ladders or with falling ice or ice buildup over entrance ways, walkways, garages and decks.
REASON #3
Unlike other gutters guards made of subpar materials such as plastic or thin sheet metal, our products are built from to last a lifetime.
REASON #4
All Weather Armour offers a wide range of gutter covers that are designed for your homes unique weather or leaf and debris conditions.
REASON #5
ArmourGuard Gutter Guards and IceArmour™ Heated Ice Melt Panels are elegant in design which make them aesthetically pleasing to the eye.
REASON #6
Our Fine Mesh and Durable Frames are sealed with a High Grade Rubberized Adhesive that never gets hard or brittle.
ARMOURGUARD STANDARD FEATURES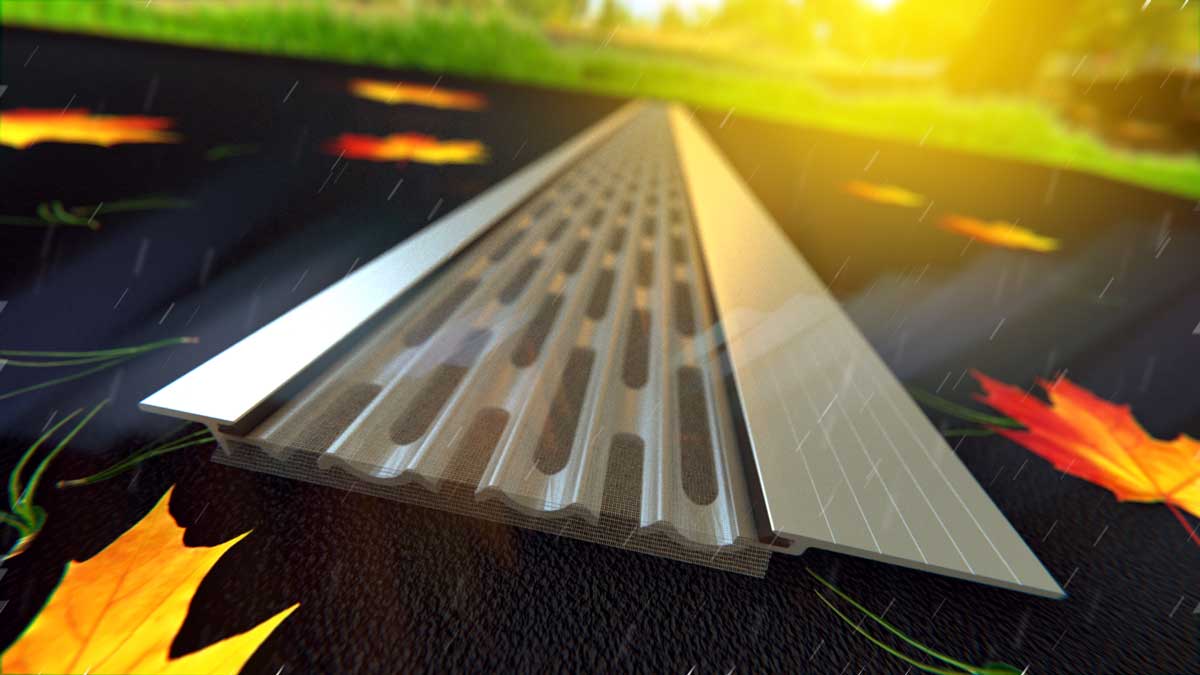 Extruded Aluminum Gutter Guard Frame – Durable 1/16" Thick
Anodized Aluminum – Protects against dissimilar metals. This process allows for the product to be installed on copper or steel gutters.
Surgical Grade 316L Stainless Steel 50 or 30 Micro Mesh – No organic material will grow or adhere to the ArmourGuard Screen.
No holes or openings – only water enters your gutters.
Moderate to Heavy Debris conditions – No leaves, pine needles, shingle grit or dirt will get into your gutters. Completely Sealed System Gutter System protects from insects or pests will entering the gutters.
Installs at the same pitch as your roof – sheds all debris quickly and easily.
20 Year Transferable Warranty.
Highest Rated Gutter Guard Technology by Consumer Reports Magazine.
Works on All Roof and Gutter Systems.
Discreet Low Profile Appearance. ​