PATIO
DOORS
from Renewal by Andersen®
Select a Patio Door that best fits your lifestyle.
Transform your space and bring the outdoors in with Andersen® patio doors from Renewal by Andersen®.
These beautiful exterior doors come in several styles, including traditional French doors and sliding patio doors, and can be customized with a variety of hardware styles and finishes, grille patterns, and interior stains.
Whether you are looking for a contemporary sliding glass door, a classic French-style hinged, or something uniquely you, Renewal by Andersen® can help you complete your patio door project with a product that looks great — and performs with ease and excellence.
Ready to get started? Schedule a free consultation with one of our representatives today!
Our patio doors are designed for the way you live, and feature:
Climate-neutral performance. Easy operation even in the toughest of climates.
Energy-efficient design. Continuous weatherstripping and interlocking design features help keep your home draft-free and provide energy savings, too.
Solid, secure construction. Multiple locking points offer an added level of security.
PATIO DOOR STYLES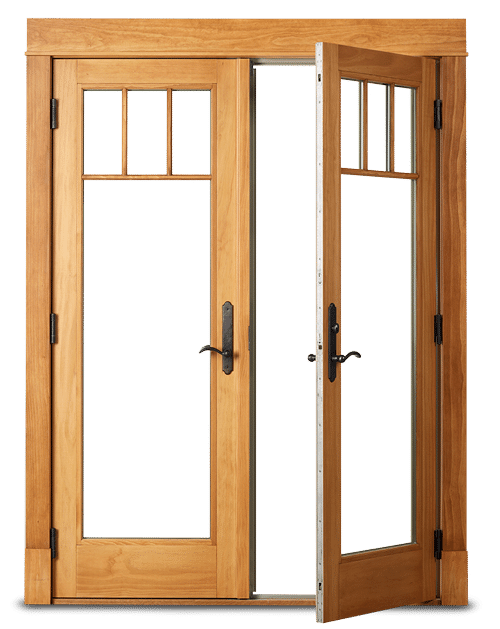 Frenchwood® HINGED PATIO DOORS
French doors are steeped in tradition and ours is no exception with traditional wide board stile and rail construction featuring mortise-andtenon joints. Choose stainable oak, maple, pine or prefinished white interior to complement your home.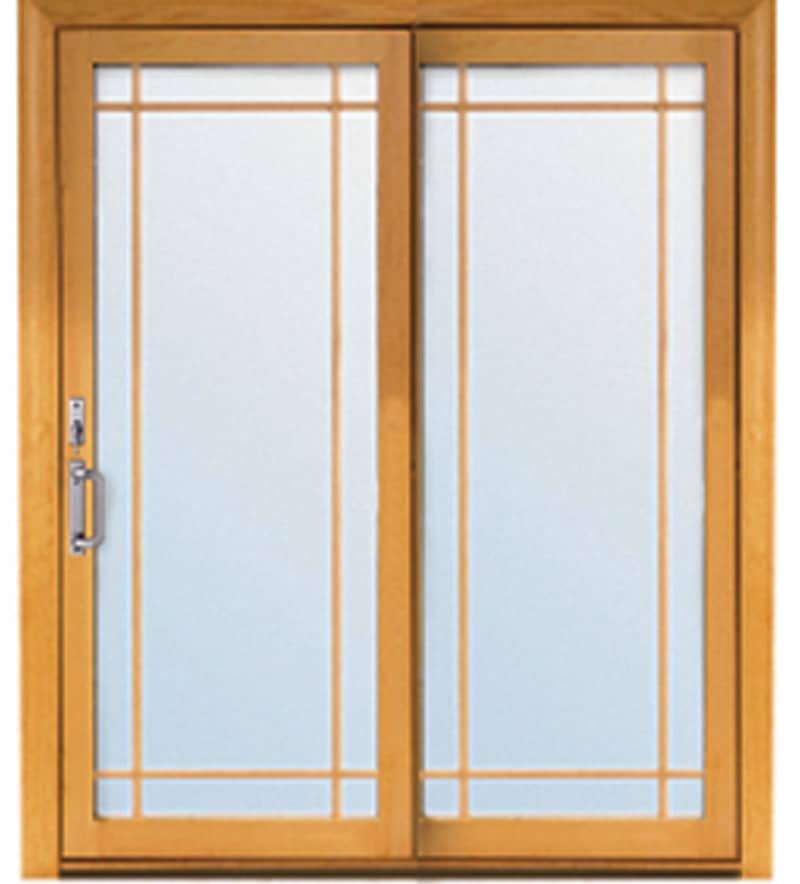 Frenchwood® GLIDING PATIO DOORS
The same familiar style and exceptional features of our French doors are also available in a compact, space-saving design that glides like a dream. Choose stainable oak, maple, pine or prefinished white interior to complement your home.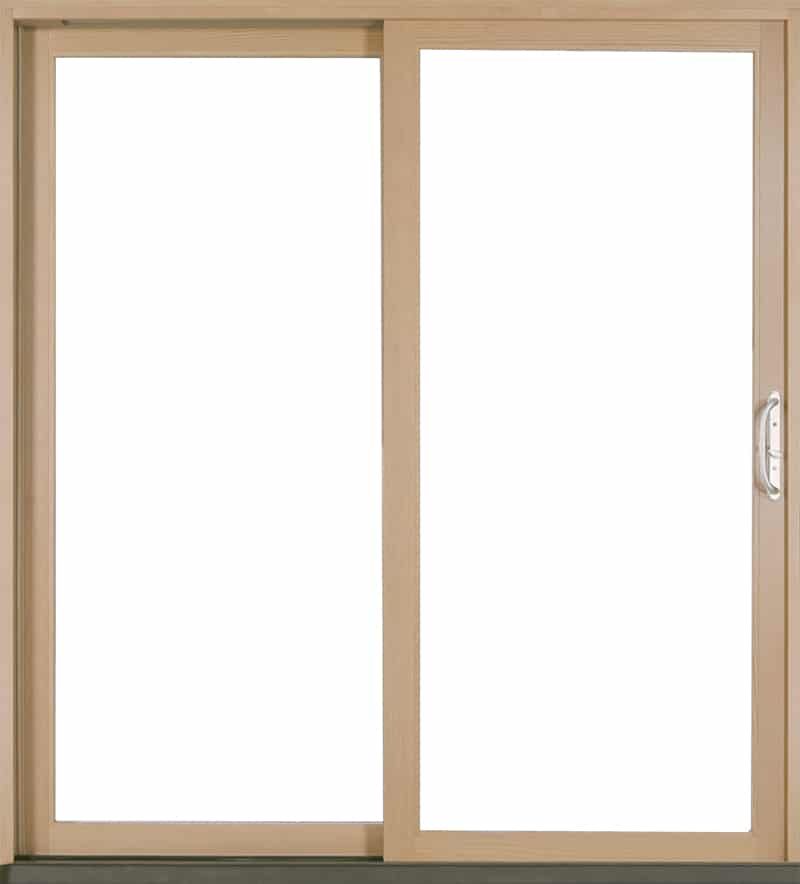 Narroline® GLIDING PATIO DOORS
The sleek, modern design of our contemporary gliding patio doors features thin frames for maximum glass area and doors that slide smoothly on Andersen's dual ball-bearing rollers with self-contained leveling adjusters. A reachout lock system provides increased security and weathertightness you can see in action.
PERFORMANCE
and signature service
Energy Efficiency
Superior thermal insulating properties helps your home stay warmer in winter and cooler in summer and can help you save money on your energy bills.
Strength and Durability
Twice as strong as vinyl, Fibrex® material means weathertight seals stay weathertight. Its durable nature means that it can stand up to even the most extreme temperature swings, maintaining its stability and rigidity in all climates.
Low Maintenance
Your Renewal by Andersen® windows are warranted not to flake, rust, blister, peel, crack, pit or corrode. And years down the road, they will be as easy to operate as the day they are installed.
Beauty
The strength of Fibrex® material means narrower frames; narrower frames mean more glass—and more view. Plus, the extrusion process allows us to craft your windows to any shape—meaning you can match the architectural style of your home or define a new look.
VISUALIZE YOUR NEW WINDOWS