Entry Door Color Trends 2021
Give New Life to Your Home's Entryway
Fresh Color Trends From ProVia
Color trends are always changing. ProVia's color palette has been completely refreshed to give you even more color options for your entry doors.
As you browse through this reimagined collection, we hope you find something that inspires you to get creative with your own home! Color swatches are available through Waunakee Remodeling, your local ProVia distributor.
1 | Nightfall   
Dark gray is the new black. A great base for introducing pops of bolder colors and adds contrast against lighter gray hues.
2 | Hibiscus
Soft and subtle. Creates a focal point when paired with a natural color palette consisting of creams and tans.
3 | Robin Egg
Bright, fresh and airy. Looks great with a blend of light and dark gray hues.
4 | Plum
A muted yet courageous choice. Pairs well with various combinations of grays and earth tones.
5 | Avocado
A refreshing blend of yellow and green. Looks great against both dark and natural tones for a serene hint of color.
6 | Blueberry
Bold, yet subtle. Pairs well with a blend of browns, tans and grays.
7 | Clover
Stunning shade of green. Pairs well with a dark, natural color palette, and a crisp splash of white.
8 | Moss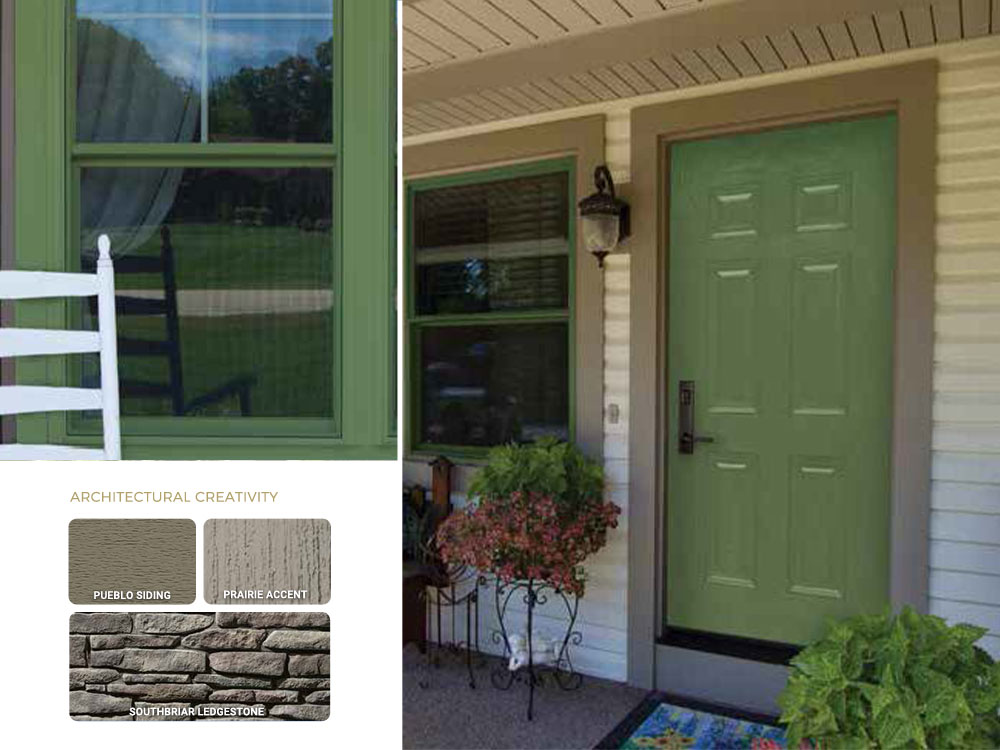 A sense of nature. Moss looks best when mixed with a blend of cream and tan.
9 | Deep Blue
A striking shade of blue. Accents well against natural tones including light and dark grays.
10 | Cabernet
Rich, bold and full of life. Cabernet complements a variety of color palettes and textures, including brick exteriors.
11 | Goldenrod
A simple touch of classic charm. Goldenrod pairs well with a blend of light and dark tones.
12 | Burnt Orange
A seasonal look year-round. Burnt orange adds warmth mixed against a dark, natural color palette.
About Us
First founded as a siding company in 1977 in Waunakee, Wisconsin, our company has evolved into a full-service interior and exterior remodeling resource. With years of industry experience in materials selection, design expertise, and professional custom craftsmanship, we've established ourselves as the premier remodeling company in South Central Wisconsin.
If you have any questions, give us a call at 608-709-7517  or schedule a free consultation here.