2019 Kitchen Design Trends
All white kitchens are out.  Mattes and modern, simple design is in. But the key to kitchen design is to create something that will make you feel at home. Here are 10 of the most popular kitchen design trends of 2019:
1  Large Sinks in Bold Finishes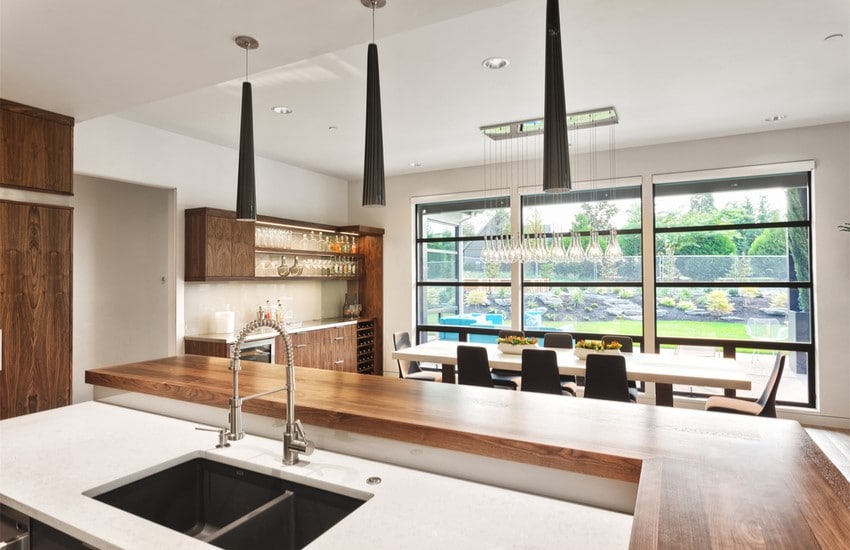 Based on what we are seeing form major sink designers, large kitchen sinks in interesting finishes will continue to be a trend in 2019. Don't be afraid of hammered golds or modern blacks.  Your kitchen sink will make a bold statement this upcoming year.
2  Exceptional Ceramics

One of the trends that will stand out in 2019.  A feature for any kitchen brought in as a backsplash or a floor tile. Ceramics can add a retro or modern vibe to your kitchen.  They are in for 2019, but we cannot guarantee how timeless this trend will be.  With the improvements in digital printing technology, we should be seeing more advanced tile patterns in the next few years.
3  Single Level Islands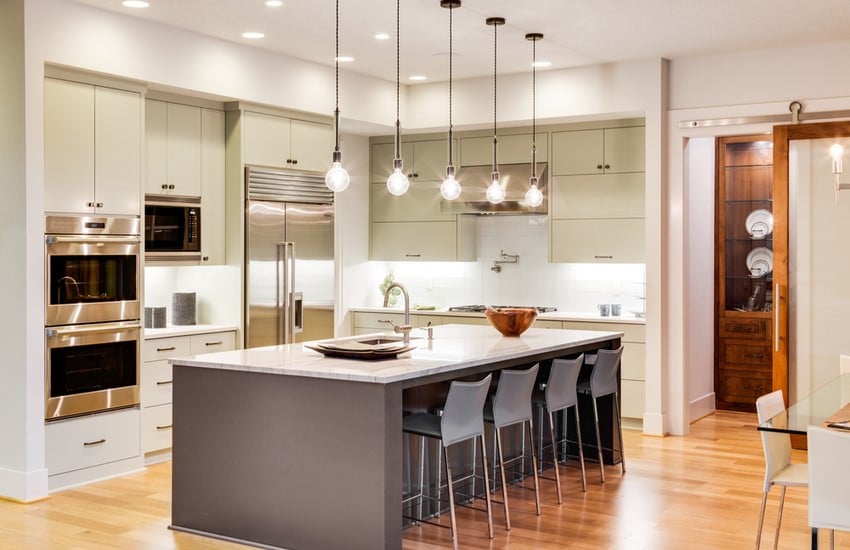 Bringing more modern and simple look.  Functional single level island provides extra space for additional meal prep. Great fit for a larger kitchen with a lot of open space.
4  Bright, Fashionable, (Pricey) Stoves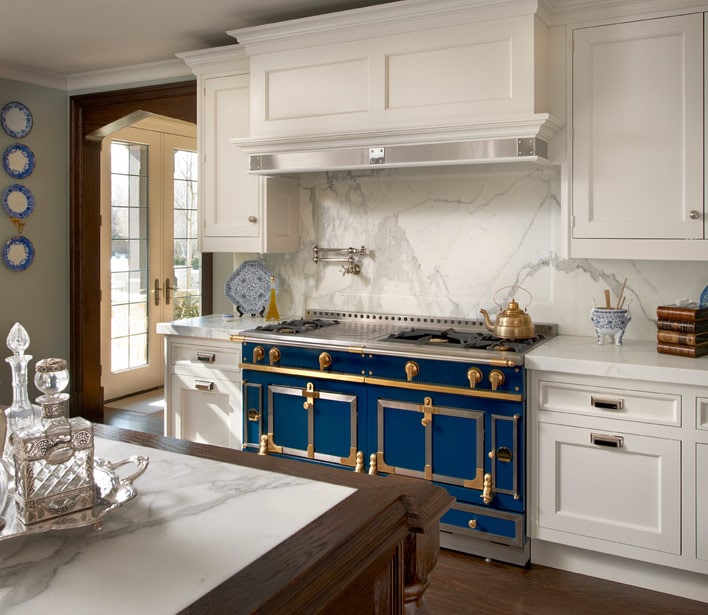 This stove will be the talk of town, but be prepared for a high price tag.  Ranging from 15K to 30K, this trend of extremely high-end appliances will continue in 2019. High style cook tops, hoods, stoves and ovens in the brightest of brights are here to stay. Get inspired by visiting http://lacornueusa.com/gallery 
5  Indoor Herb Garden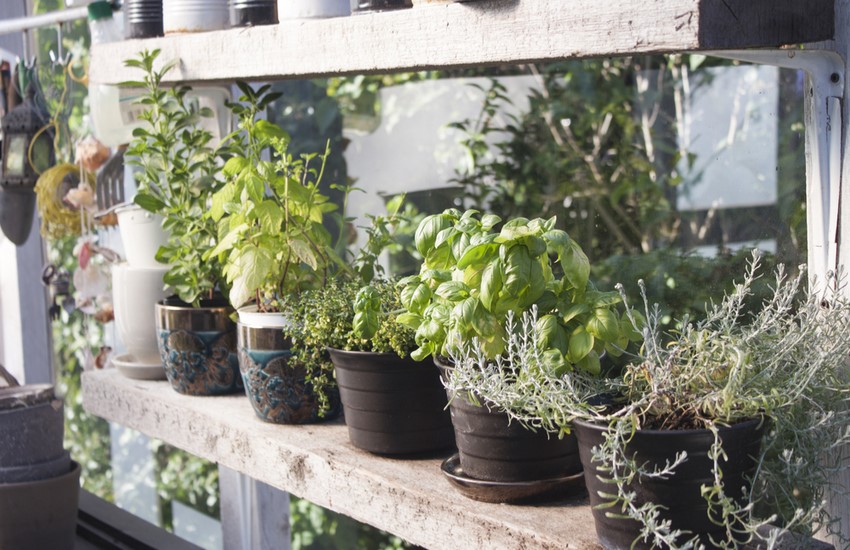 Sustainable living and wellness have been driving interior design trends in the past few years.  Designers are considering best ways to bring greenery to your interior. Indoor herb garden makes cooking that much more convenient but also adds a nice earthly tone to your home.
6  Dark Matte Texture Appliances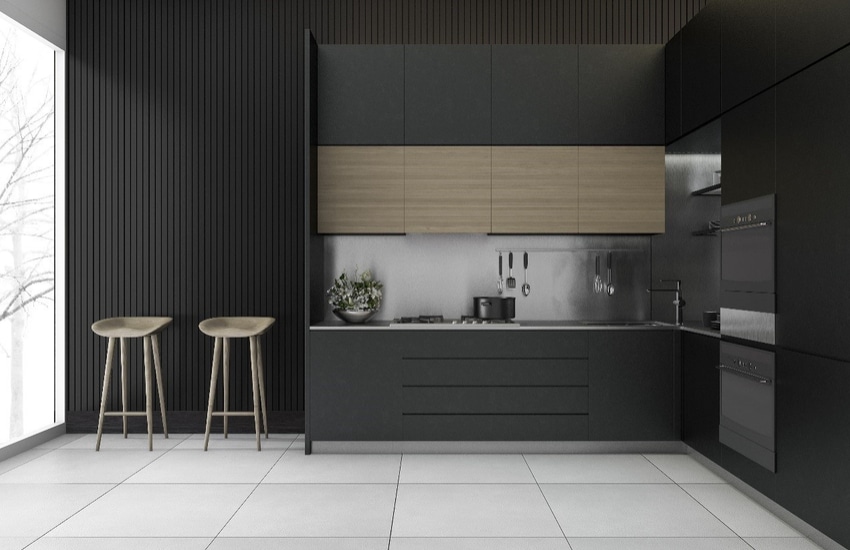 Black is the new grey or in the kitchen world – the new stainless steel.  Appropriate for those loving modern and clean look, black appliances can change the entire feel of your current kitchen. Becoming more affordable, this is a trend that we love for 2019.
7  Copper & Gold Accents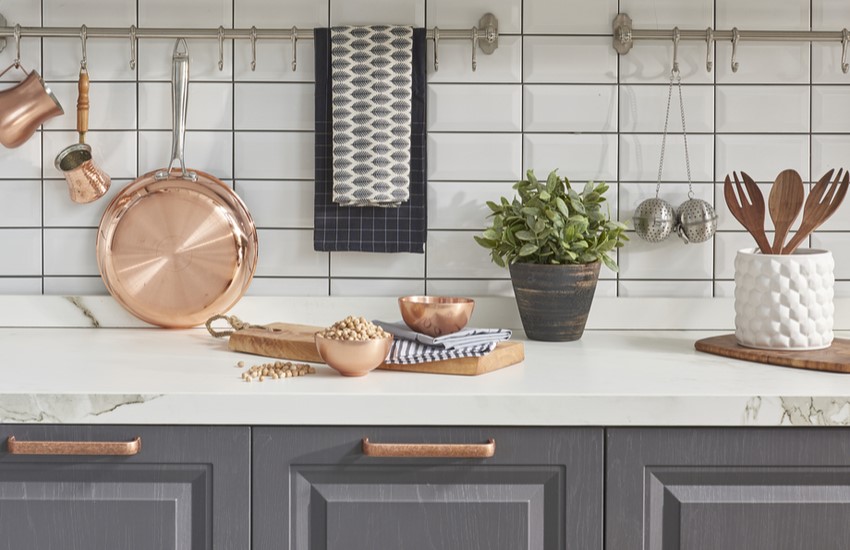 Call it classy, timeless, sophisticated look.  Accent of gold and/or copper will make your kitchen stand-out. If can be a faucet finish or an pot-rock full of copper pans that will instantly change your kitchen to 2019 design-worthy.
8  No Upper Cabinets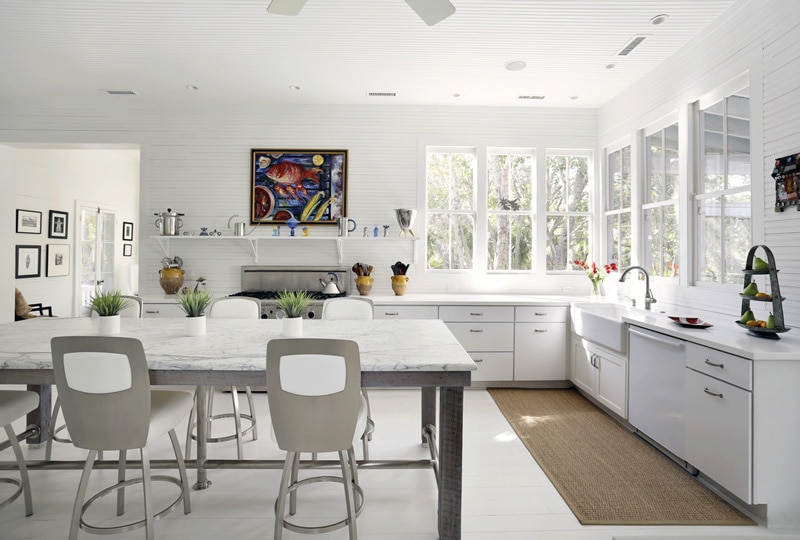 Introduced in 2017 and gaining constant favoritism, the lack of upper cabinets is a strong kitchen design trend for 2019.  It opens up the space, and supports the growing minimalist movement.  How do you resolve the missing storage space?  Builders and remodelers have been introducing larger pantries to allow for more functional storage.
9  No Handles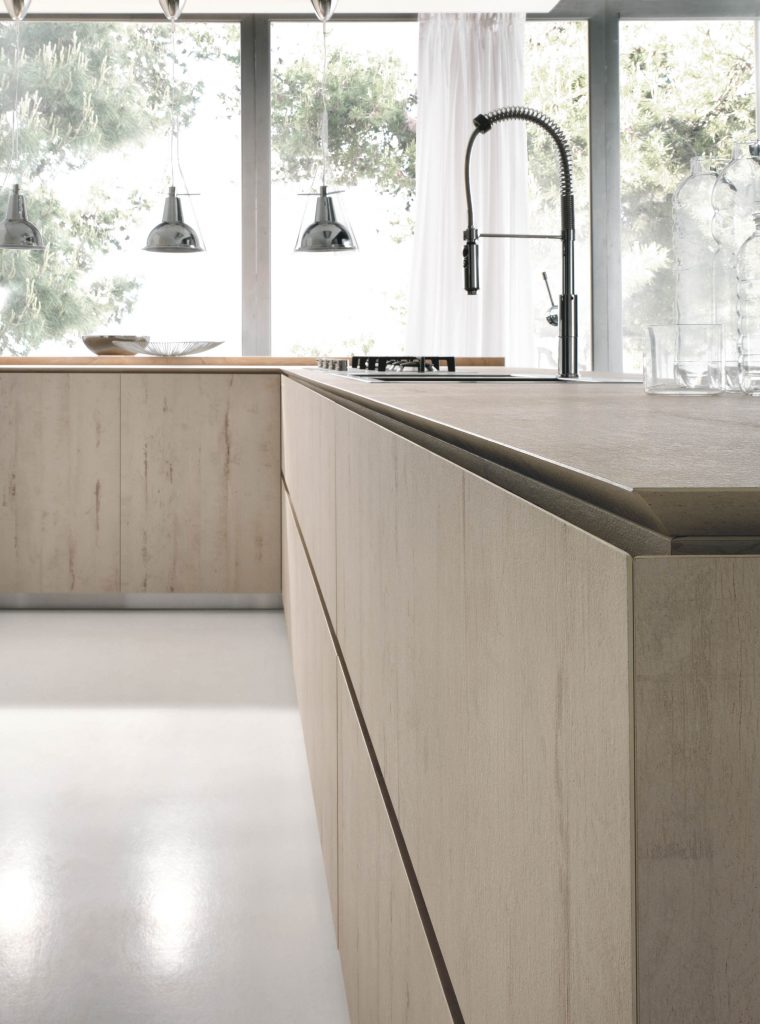 Again, similar to lower only cabinets, this kitchen design trend for 2019 is setting up new standards in design. Creating modern and clean lines makes your cabinets look like beautiful pieces of furniture.
10 Quartz Countertops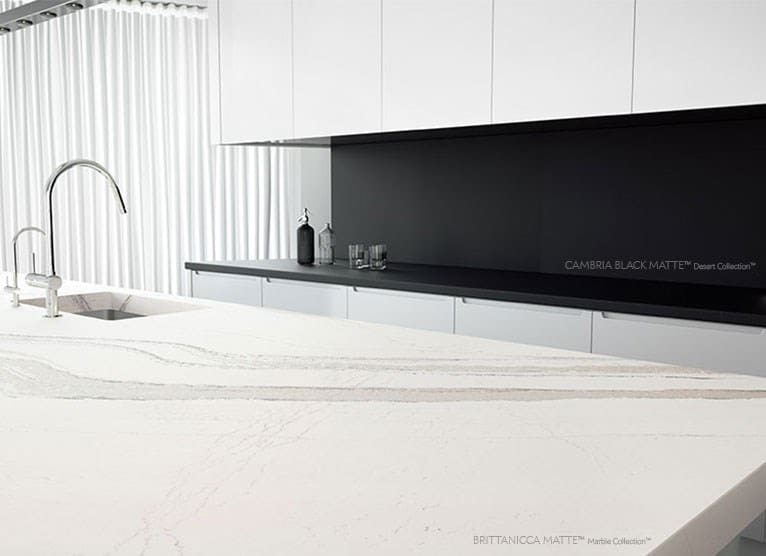 Quartz is much harder than granite or marble making it more durable. It is also less likely to scratch, chip, or stain. With beautiful matte options, quarts is the best surface for your countertops and backsplash.  To get inspired visit: https://www.cambriausa.com/
About Us
First founded as a siding company in 1977 in Waunakee, Wisconsin, our company has evolved into a full-service interior and exterior remodeling resource. With years of industry experience in materials selection, design expertise, and professional custom craftsmanship, we've established ourselves as the premier remodeling company in South Central Wisconsin.
If you have any questions in regards to a design you found on this post, give us a call at 608-709-7517   or schedule a free consultation here.